When it comes to choosing a career path there are many ways you can go. Becoming an SEO professional as it obvious perks and for those who get a head start in the industry can find it easier to succeed and keep up with this ever changing job position. But, what exactly does is an SEO career entail, and how can you get started in this career? Contact us
What Is An SEO professional?
A SEO professional or search engine optimization specialist, is an individual who will analyze, review and implement changes into a website (usually a company or business website) to increase their ranking on search engines. They maximize the traffic flow to a specific website by getting the websites to rank in the top results of search engines. SEO professional need to have a number of useful skills that will make them successful at this type of profession.
Skills Every SEO Expert Should Possess:
You need to have a clear understanding of marketing. While many people have the misconception that SEO entails a lot of programming and technical work it primarily focuses on marketing. The more knowledge you have around different marketing strategies and plans, the more successful you can become as an SEO professional.
Content can be a huge driving force in SEO and quality content is ranking higher than content that is filled with keywords so you need to have some writing skills in your arsenal of skills. Being able to research is also a highly useful skill you will need to possess. Not just in creating content but in know the best keywords/phrases to use and understanding the target market better.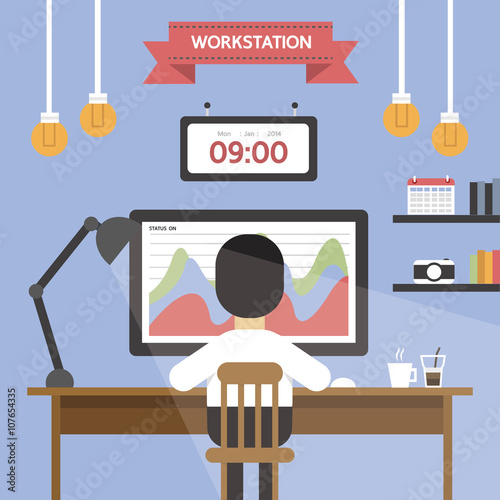 Have an understanding of a variety of technical skills will also boost your career. While you need to know how to write quality content and understand marketing you also need to be able to perform some technical task that will increase your SEO efforts. From HTML coding to understanding server languages and configuration it is best to have the basic understanding of some of these technical areas.
To be successful you will need to be a problem solver and not be afraid to make decisions. This means you will need to be creative as well. You need to be able to come up with unique idea in marketing strategies, content, slogans and many other areas that can get more eyes on the business you are working for.
How Can You Get A Start In An SEO Career?
While it may seem like a lot to learn and understand to become an SEO professional it can be done quite easily. You want to begin by first have a basic understand of what exactly all these skills set entail and just how they can be useful in your SEO business. While you may not be able to master all the skills at first you can begin by master one and slow gain more as you go. A number of SEO experts began their careers as freelance writers or web designers. This taught the useful skills of keyword placement and how to create quality content. Start with one skill set and gain all the technical understandings of it and soon you will be able to perform a wide range of SEO jobs.